Heather Walker is a professional horn player and core member of the Vancouver Island Symphony. Join her as they start their 22/23 season with this opening concert on Saturday, October 22, 2022 at the Port Theatre, Nanaimo.
PRE-CONCERT TALK 6:30 PM | CONCERT 7:30 PM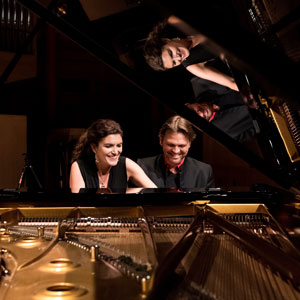 The Vancouver Island Symphony launches its 28th season with Canadian composer Christine Donkin's Three Autumn Scenes; the Bergmann Duo performing Marcel Bergmann's Concerto for Two Pianos; and the performance of Dvorak's famous "New World" Symphony No. 9.
GUEST ARTISTS: Bergmann Duo PIANISTS
GUEST CONDUCTOR: Nadège Foofat (ARTISTIC DIRECTOR CANDIDATE)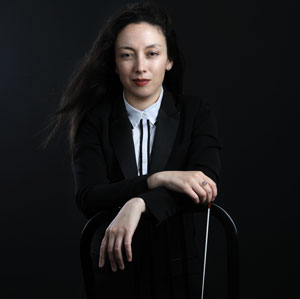 Concert Programme
Gioacchino ROSSINI : Overture to Semiramide
Christine DONKIN: Three Autumn Scenes
Marcel BERGMANN: Concerto for Two Pianos
Antonín DVOŘÁK : Symphony No. 9, Op. 95, E minor, "From the New World"
Heather Walker is a professional horn player and a certified teacher of the Alexander Technique. Anyone can use the Alexander Technique to learn to move with more freedom and ease, have better posture, reduce pain, and recuperate from stress and undue wear & tear. She teaches the Alexander Technique in Nanaimo, on Vancouver Island. For more information about the Alexander Technique, please contact Heather at heather@soundbeingstudio.com.